French Dessert Class in Paris (in English)
Mis en ligne le 2021-05-12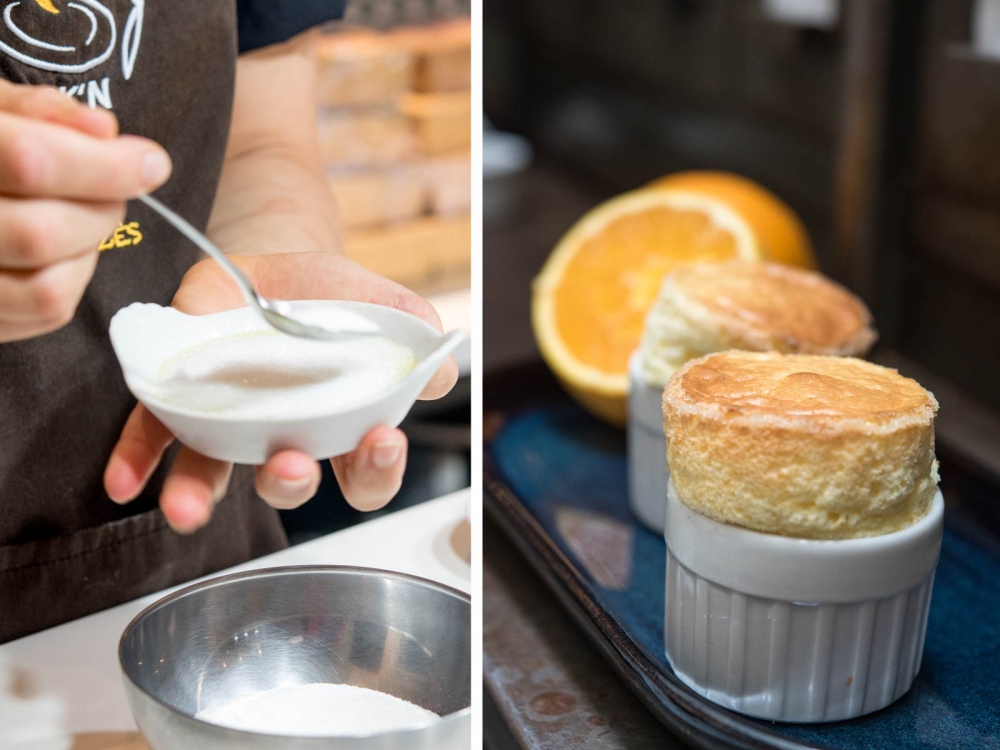 Description
You've probably looked at hundreds of delicious looking dessert photos on Instagram or even taken plenty of them yourself while eating at Parisian restaurants. No more just looking – now it's high time you started making your own French desserts like a pro! Sign up for a French desserts class in Paris and walk away with a new set of recipes to wow your friends and family.
Our English-speaking chef will guide you through these tested recipes and give you some great tips in making these classic French desserts at home. After attending the French Desserts Class in Paris, you will know how to prepare numerous luscious sweet treats. We are sure that with these skills in hands, you'll impress your family and friends at home. And who knows, maybe someone will be snapping photos of your desserts this time.
During the class, we will be using Valrhona Chocolate, made from the purest cocoa beans renowned for its outstanding quality.
We'll take you through 5 recipes for famous French desserts which have graced the menus of bistros and brasseries across France and overseas. Our chefs are always putting their spin on these tried and true classics so even if you've made them before, there's always something to learn.
This is a beginner's class so if you are a seasoned baker or have enough skills to warrant taking the next step up, you may want to try our advanced French desserts class instead. If you'll be in Paris long enough, you can always start here and make your way up to the next class.
Sample French Dessert class recipes:
- Crême Brulée
- Financiers
- Chocolate Tartelettes
- Parisian Fruit tart or Soufflé
(Always using fresh and seasonal ingredients)
A propos du responsable de l'activité
Chef Eric Fraudeau, owner of CWC, brings over 30 years of culinary experience and a passion for sharing French food & wine. His team is composed of many other chefs that you will meet during his different cooking classes.
Autres informations utiles
Please meet your chef directly at the school. We are located at 6 rue Baudelique on the street level.
Metro stations: Jules Joffrin (line 12) or Simplon (line 4).
Durée de l'activité
3 heures
Code Postal
75000
75001
75002
75003
75004
75005
75006
75007
75008
75009
75010
75011
75012
75013
75014
75015
75016
75017
75018
75019
75020
75680
94120
94000
06000
06100
06200
06300
06530
06600
69000
69001
69002
69003
69004
69005
69006
69007
69008
69009
64000
92300
92200
69760
13001
13002
1060
33000
33100
1000
1040
13003
13004
13005
13006
13007
13008
13009
13010
13011
13012
13013
13014
13015
13016
1180
13790
1120
1140
1020
1050
1110
1130
1210
1030
1070
1080
1081
1082
1090
1120
1150
1160
1170
1190
1200
59000
59800
59160
06520
59100
13380
67000
67100
13080
83190
59133
44000
67200
42000

Les autres annonces de Eric