Mother of all Sauces : Sauce Making Class (in English) - Paris 18
Mis en ligne le 10/06/2020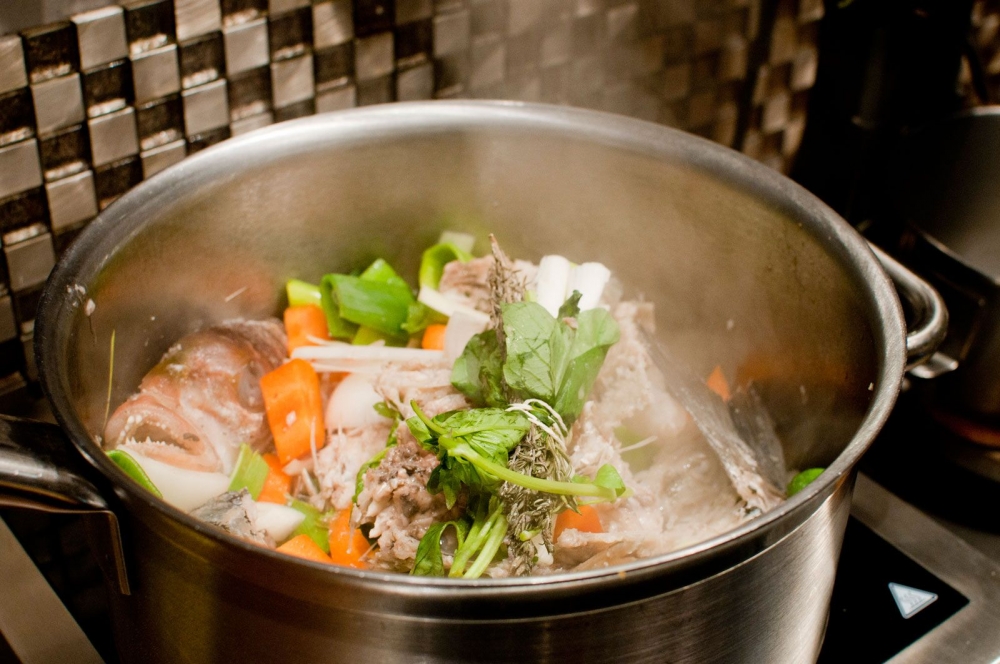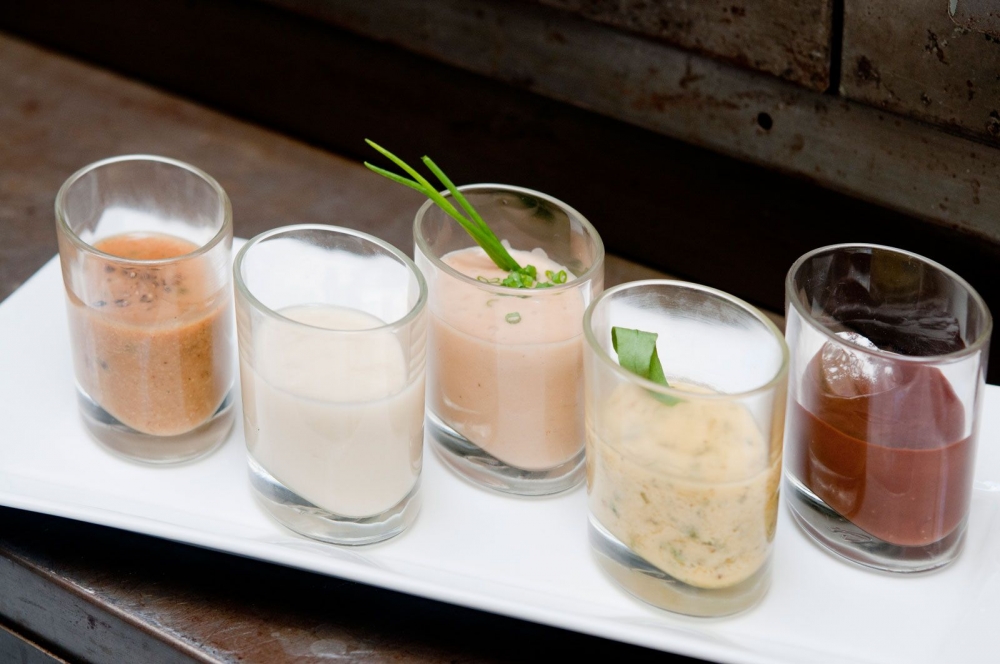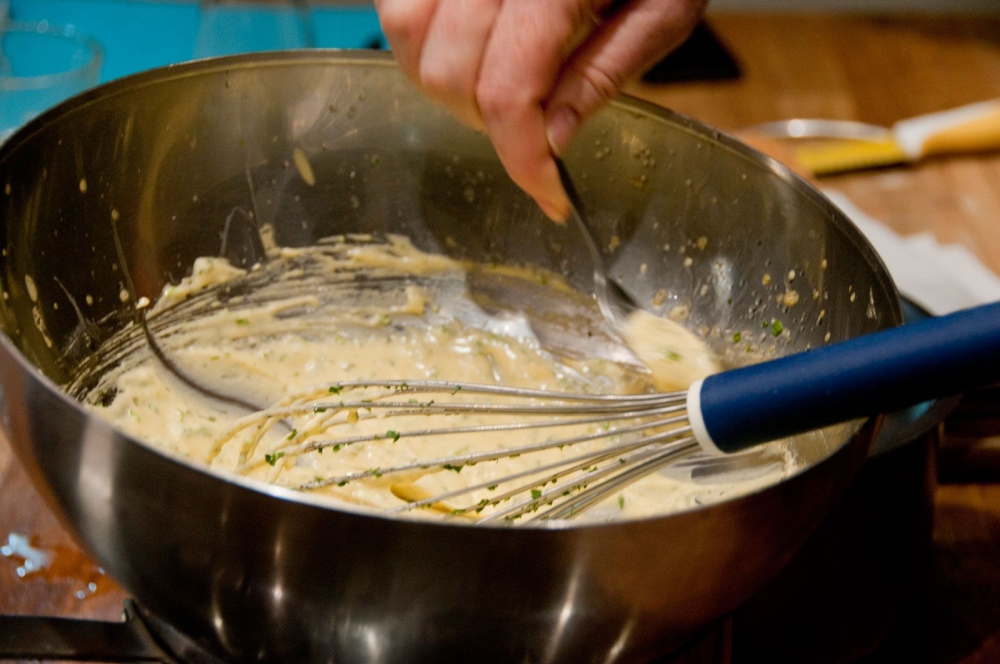 Description
When you have a good stock, you have a good sauce. When you have a good sauce you have good food. Learn the basics of French sauce making in the Mother of all Sauces, a sauce making english-speaking class in Paris
This class offers a good introduction to French sauces as elaborated by chef Auguste Escoffier. Traditional French cooking has always been about the sauce and stock. A whole kitchen station was dedicated just to this task. This is a fundamentals class and will prepare you to take your sauces to the next level.
In this class, the sauces are the stars. We will prepare simple meat, fish, and vegetable dishes to accompany our sauces. Learn to make a stock - the essential base for any good sauce. We will also teach you how to clarify butter as well as variations of sauces to enlarge your sauce-making library.
Of course, as usual, everything will be fresh and in-season, so the accompanying recipes will vary based on what is available.
Some examples of what you'll make in class (based on season and availability):
Chicken or fish velouté
Sauce au Poivre
Clarified Butter
Beurre Blanc
"Aise" Sauces (ie mayonnaise, Hollandaise, etc.)
For timing, some parts of the preparations may be done in advance by your chef. You will receive by email a PDF booklet of recipes including some not covered in class.
As with all our classes, the meal, wine, and calories are included at no extra charge.
Code Postal
75000
75001
75002
75003
75004
75005
75006
75007
75008
75009
75010
75011
75012
75013
75014
75015
75016
75017
75018
75019
75020
75680
94120
94000
06000
06100
06200
06300
06530
69000
69001
69002
69003
69004
69005
69006
69007
69008
69009
64000
92300
92200
69760
13001
13002
1060
33000
33100
1000
1040
13003
13004
13005
13006
13007
13008
13009
13010
13011
13012
13013
13014
13015
13016
1180
13790
A propos du responsable de l'activité
My name is Chef Eric Fraudeau and I am chef/owner of Cook'n with Class a French cooking school located in Paris' 18th arrondissement. We offer French cooking classes like " Mother of all Sauces " : a Sauce Making Class taught by experienced professional chefs, in English. Class sizes are kept small so that you can enjoy a hands-on learning experience.
Autres informations utiles
Please meet your chef directly at the school at 9 am sharp. We are located at 6 rue Baudelique on the street level. Metro stations: Jules Joffrin (line 12) or Simplon (line 4)
We hope you will fully enjoy our french cooking class in Paris: Mother of all Sauces.
Niveau requis
Débutant
Intermédiaire
Avancé
Tous niveaux